We all have at least one terrible school photo hanging around our grandparents' house (see photo of me below), with our hair sticking every which way, spilled lunch on our shirt and some hideous color combination we swore was in style at the time. Now that I'm on the mom side of the school picture scene, I feel compelled to make sure my guys are looking their very best — if only to save them future humiliation, because I'm going to keep those Prints around forever!
If you're worrying about a fiasco on picture day, here are a few tips for helping your kids feel relaxed, look their best and perhaps even enjoy the experience.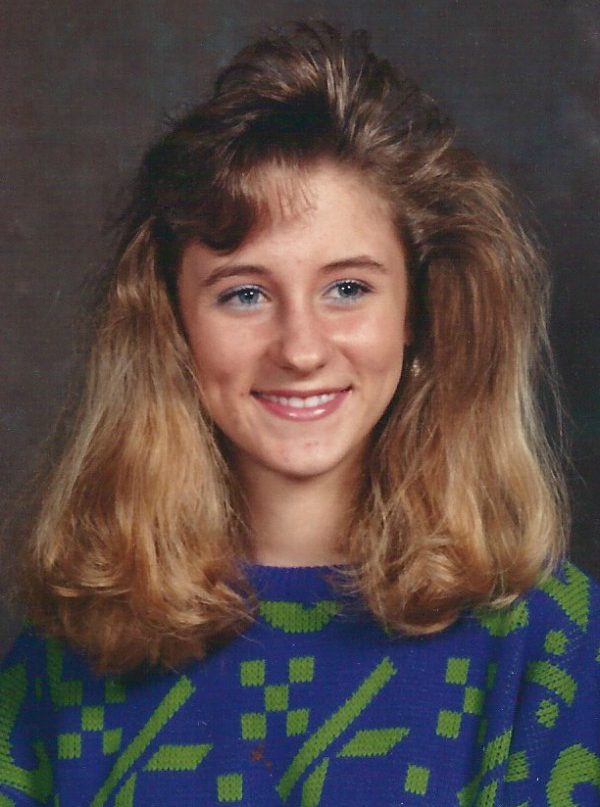 1. Good Night, Sleep Tight
Making sure the kids have had a good night's sleep is a big part of setting them up for photo day success. They won't be feeling overtired as they wait for their turn with the photographer, no bags will be under the eyes and you won't feel rushed trying to get a sleepyhead out of the house on time.
2. What to Wear?
Pick out an outfit the night before so you don't have to dig through the laundry piles that morning. Hang up the outfit, and have your child change into it after breakfast. Opt for darker colors, graphic- and pattern-free fabrics and something that your child feels comfortable in. Kids don't have to be overly fancy for picture day, but neat and tidy does the trick.
3. Pack a Particular Lunch
Consider a mess-free lunch for picture day to save yourself from the dreaded stained shirt snapshot. Braces? Forget about foods that might get stuck — or at least send along a toothbrush for a quick post-lunch brushing. Depending on what time of the school day the photo will be taken, you might be able to skip the lunch issue altogether, but better safe than sorry.
4. Avoid a Hair Scare
Send kids to school with a brush or comb and a little pocket mirror for pre-picture hair-taming. For girls, wearing hair down is preferable and you'll avoid the bald look. If there's time, try to schedule kids in for a hair trim a week or two before picture day so their locks will be at their best. Give it a good wash the night before and help them to style it in the morning.
5. Smile
There are photos from my childhood years where my smile looks nothing like me. You know, that awkward, forced grin that doesn't look a thing like your child? No one wants that. On the big morning, chat with your kids about something funny they can think of when their photo is being taken. Maybe a joke that gets them laughing, a vacation memory they love or anything else that'll bring out that genuine, gorgeous smile.
I hope these ideas help you on your way to a picture day masterpiece and one that you will add to the Photo Books. Now, say cheese!
Share Life's Happy,
Amy Bellgardt
—
Print photos at Walgreens
Download the FREE Walgreens Mobile App
[cf]skyword_tracking_tag[/cf]